Please support our efforts and help us create a place to provide shelter, education and support for those in need.
Dedicated to Rebuilding Lives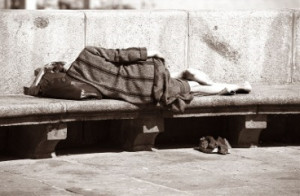 A Stable Foundation for Rebuilding Lives!
Home Again of Georgia, Inc. provides fully equipped housing facilities to homeless persons living with HIV/AIDS aged 18 years and older. We provide the resources that they need to rebuild their lives from the ground up and motivate them to be a part of society once again.
PLEASE SUPPORT OUR EFFORTS
Help us create a place to provide shelter, education and support for those in need.
Your donations make Home Again of Georgia, Inc. possible.

Some of our many services include:
Personal counseling sessions to help our clients integrate themselves back into society
Career counseling to assess work options and provide mentoring in a variety of topics, including workplace integration and interview training
Peer support sessions to help residents meet and relate with other residents with similar conditions
Economic services to help residents manage their finances and investments
Our goal is to provide residents with the assistance that they need to improve their lifestyles and adjust to society. With a caring staff and dedicated programs, we give residents holistic solutions to gaining independence.
The Future of Home Again of Georgia
Securing Our Facility 

Our operations are only possible with the concern and financial support from donors. This is why Home Again of Georgia, Inc. has managed to provide shelter to homeless and displaced individuals.

We humbly request your support with a promise to ensure that every homeless person living with HIV/AIDS has a place to call home. Your tax-deductible contribution will change the lives of the afflicted and help create a safe haven for them.
W

e Work as a Team 

Home Again of Georgia, Inc. continues its philanthropy due to the support and volunteer work of our benefactors.

We invite people from every walk of life and profession to aid us in our mission of mercy to counsel our residents and help them live life to the fullest.